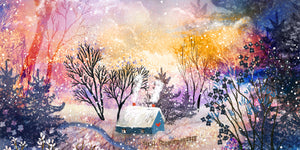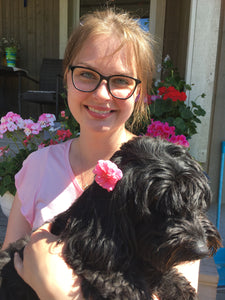 Hi, I'm Laivi, an illustrator from Estonia but currently living in London.
​I love creating peaceful and dreamy atmospheres. I use a lot of stamp brushes in my work, all of which are created from hand drawn images. Nature is my biggest source of inspiration and I try to go and explore outside as much as possible. I grew up in a very green little town, so I love the calm feeling that being in nature gives and I hope it reflects from my work, too.
In this shop you'll find printed and handmade items, all made with love and care. I hope every piece you pick will bring you joy!